The Ward
Castle Ward in Tiverton starts in the retail area north of Fore Street, following the River Exe to the west and Pinnex Moor and the Town Leat to the east, eventually spanning as far north as the village of Cove.  Residents live in a range of communities from inner town to rural hamlets and farms, and there are a wide range of commercial, industrial and agricultural business.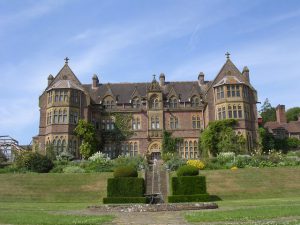 History and heritage
As you may know from the name, Castle Ward is home to Tiverton Castle, the remains of a medieval castle first built in 1106 and dismantled after the Civil War.  In the 17th century it was converted into a country house and still remains in private ownership. For more information, including visiting days, see tivertoncastle.com.
The ward is also home to Knightshayes Court, a large Victorian country house with Grade II listed gardens that sits on the historic Knightshayes estate.  The house and gardens are owned by the National Trust.  The house was commissioned by Sir John Heathcoat-Amory from the lace-producing fortunes of the Heathcoat-Amory family, so he could look down the Exe valley and see the large lace factory which is still active in Tiverton today.  The house is impressive, but the gardens really must be experienced by all.  (I highly recommend late spring, and autumntime just as the leaves are starting to turn.) For more information, see nationaltrust/knightshayes.
The heart of the town
Tiverton Pannier Market is in the centre of the historic market town of Tiverton.  Markets have been held here for centuries and this proud tradition still continues with a wide selection of high quality locally-sourced produce.  A vibrant commuity of independant traders from book sellers to crafters are based here.  For the full list of traders, opening hours and events check out tivertonmarket.com.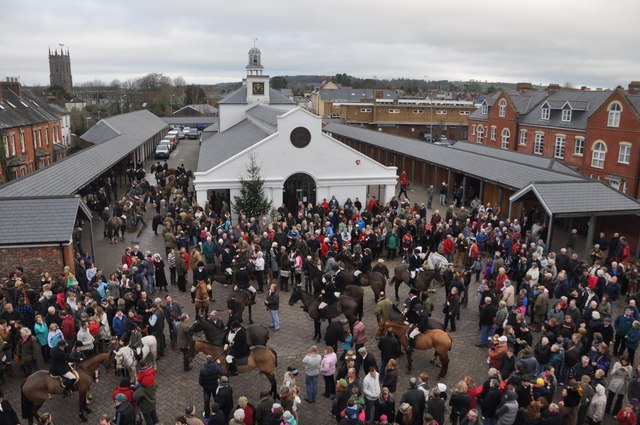 Interactive map of all Devon wards
This map allows you to view all of the wards in Devon.  Castle is highlighted in orange.  You can click on any ward to view more information, and click on the View larger map icon to open it in a new window.
Find out more about this area
There are so many places to visit and things to do in Castle Ward, Tiverton and the wider Mid Devon.  I recommend the Visit Mid Devon website for ideas.  Even if you have lived here all your life it is still possible to find new hidden gems to visit.